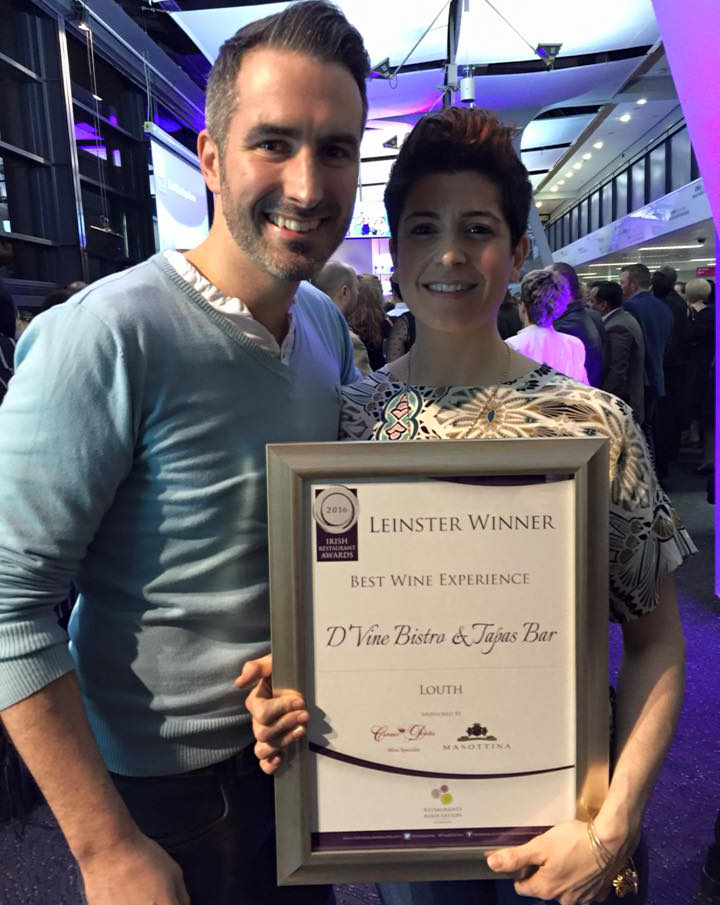 Welcome to D'Vine at Distillery House
D'Vine is an award-winning restaurant in Drogheda that offers you a piece of the Mediterranean on the east coast of Ireland.
Here in D'Vine at Distillery House, we have been serving food and wine inspired by Mediterranean and mainland Europe for almost a decade. Our food is rustic, our food is flavourful, our food is creative and, most importantly, our food is from the heart.
When we opened our doors to humble beginnings back in 2006 on Drogheda's St. Patrckswell Lane, we were the first restaurant to serve tapas in the town. Back then all we served was cheese, wine and antipasti board, while our first restaurant sat between 15 and 20 people. Six months later we doubled in size and we haven't looked back since.
Now in our new restaurant in Farnyville and Distillery House we strive to create a piece of the Mediterranean on the east coast of Ireland. We do this through the ornaments that adorn the walls, through soft furnishings that sit on our chairs, but most importantly through the wine we pour and the food we serve.
All of this combines to create a restaurant that is unlike any other in the town that we like to call home. We can't wait to welcome you here to experience it for yourself.